Case Study Reanda International: Onboarding members
Reanda International aims at multinational clients
Reanda International, a China-branded international accounting network, was initiated by a top-tier CPA firm, Reanda Certified Public Accountants, in Beijing China in 2009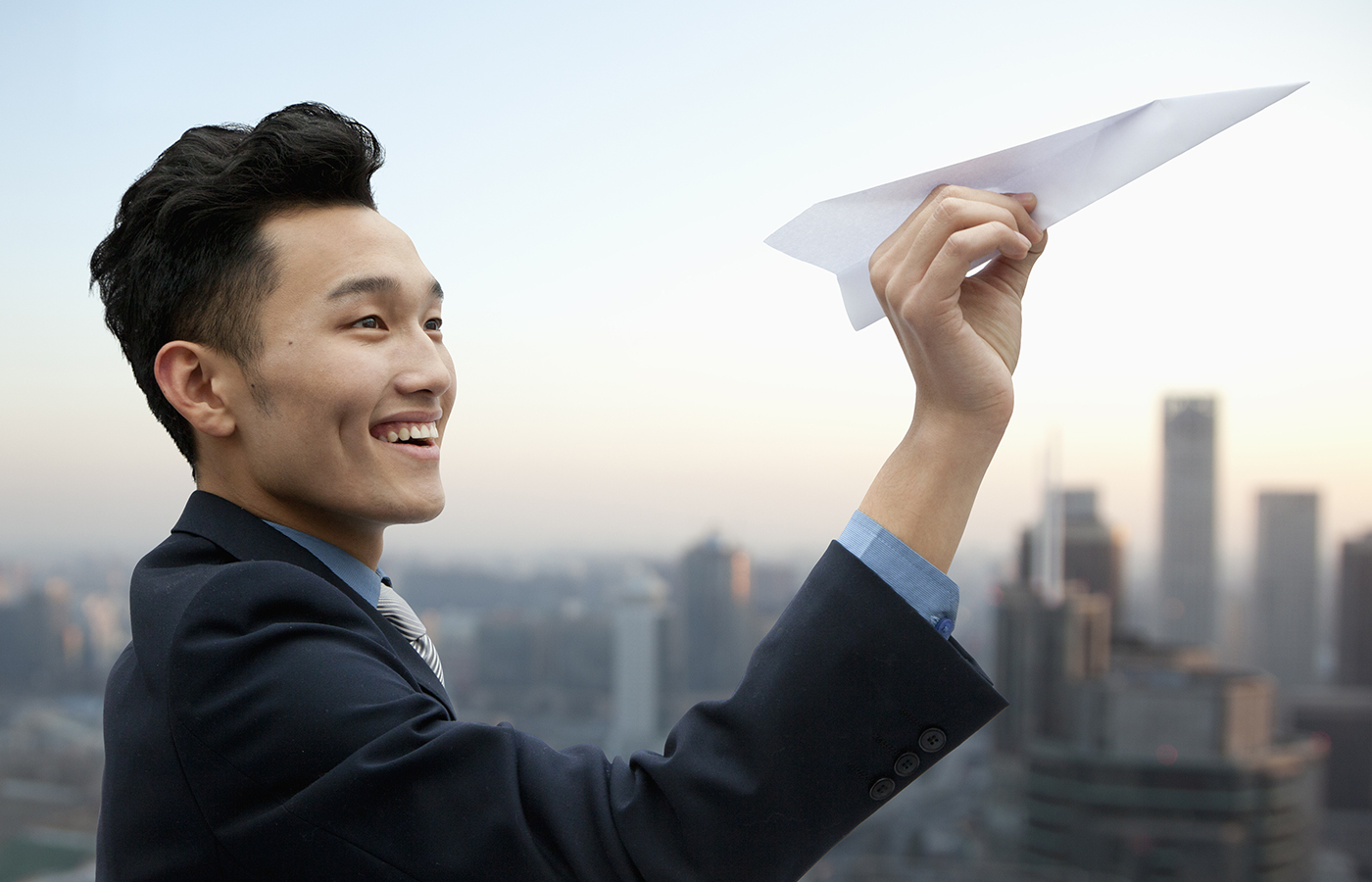 Back then, following the China government and the Chinese Institute of Certified Public Accountants' encouragement on "Be Big and Be Strong" and "Going International", Reanda International, having its root in China with a global vision, was established in an effort to provide a gateway for Chinese enterprises to expand their operations overseas. It was tasked with offering comprehensive professional accounting, tax, legal and related services to organisations looking to establish and grow their business both in China and internationally. Since then, the network aims to service multinational clients that have service needs in many countries.
CASE STUDY:
Capturing business opportunities
In 2009, Reanda International had two member firms from Mainland China and Hong Kong only. As of January 2022, Reanda International has a global presence of 50 firms across 5 regions in the world, including the Middle East and Africa, America, Europe, Asia and Oceania, and South East Asia and South Asia regions. When recruiting member firms, Reanda International will select local firms with good reputation and high-quality service capabilities. We believe that the quality of the firm's services is a very important criteria when clients choose a service provider.
Introductions and on-boarding new members
In 2016, Reanda International recruited its UK member firm, a top 100 CPA firm in London, in response to the increasing client needs of Reanda members. In attending the agreement signing ceremony with Reanda UK in ACCA headquarters in London, Reanda International Chairman Mr. Huang Jinhui and CEO Mr. Franklin Lau visited the UK and paid courtesy visits with the Reanda UK partners to meet with local government officials at the Chinese embassy, with representatives of the Chinese business chambers, and with leaders in ACCA headquarters and various client offices, to promote the Reanda brand in the UK.
Following that, whilst our largest member firm Reanda China has large portfolios of significant clients that are state-owned enterprises and public interest entities with business units spanning across the world, the Reanda International Beijing headquarters arranged visits to the head offices of those large-sized Chinese enterprises to learn their latest professional services needs both in Mainland China and those related countries in order to identify servicing opportunities for our member firms.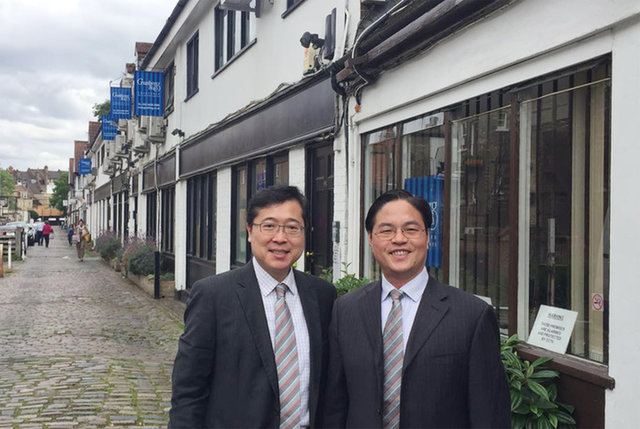 Mr. Franklin Lau and Mr. Huang Jinhui, CEO and Chairman of Reanda International respectively visiting the UK in 2016 to attend the signing ceremony of the member firm agreement entered into between Reanda International and Reanda UK.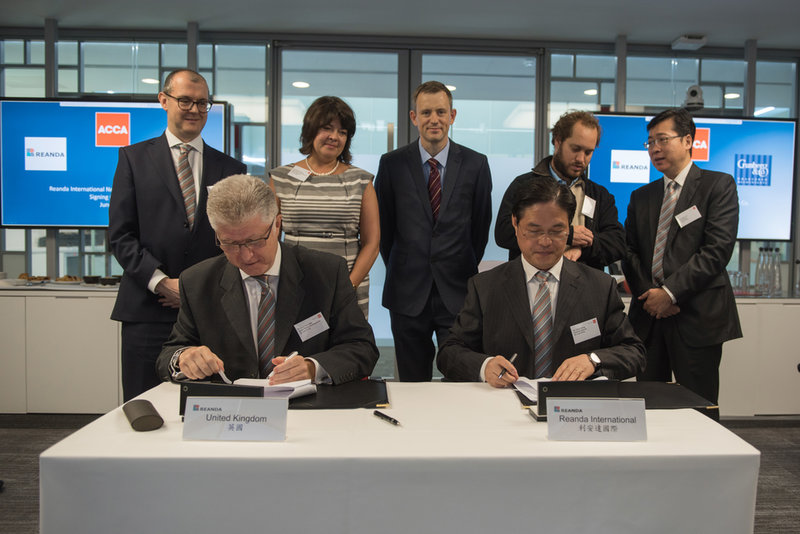 Mr. David Grunberg, Founder and Senior Partner of Reanda UK (front row; left) and Mr. Huang Jinhui, Chairman of Reanda International (front row; right), sign the member firm agreement during the signing ceremony held at the ACCA headquarters at The Adelphi in London, UK on 22 June 2016.
Pictured from left to right in the back row are Mr. Robert Bean, managing partner of Reanda UK; Ms. Elizabeth Fehnrich, international trade advisor for UK Trade & Investment (UKTI) of the UK Government department; Mr. Stephen Heathcote, executive director – markets of ACCA UK; Mr. Vincent Huck, editor of the International Accounting Bulletin; Mr. Franklin Lau, CEO of Reanda International.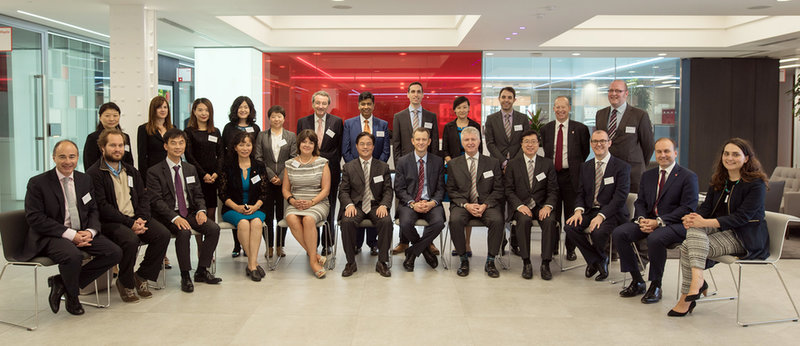 The representatives of Reanda International and Reanda UK take a group 5photo with all the guests at the ACCA headquarters in London, the venue of the signing ceremony.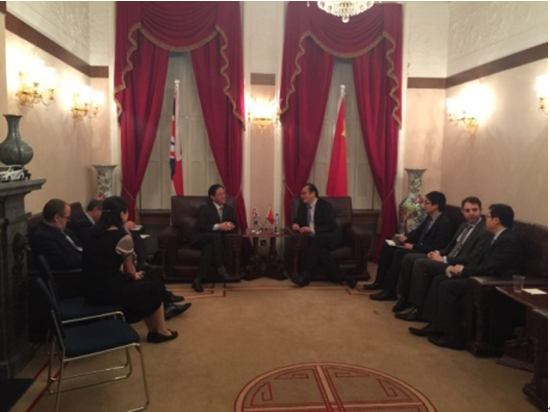 Reanda International delegation's meeting with Mr. Jin Xu, Minister Counsellor of the Economic and Commercial Office of the Chinese Embassy in the UK at its office located in London, on 23 June 2016.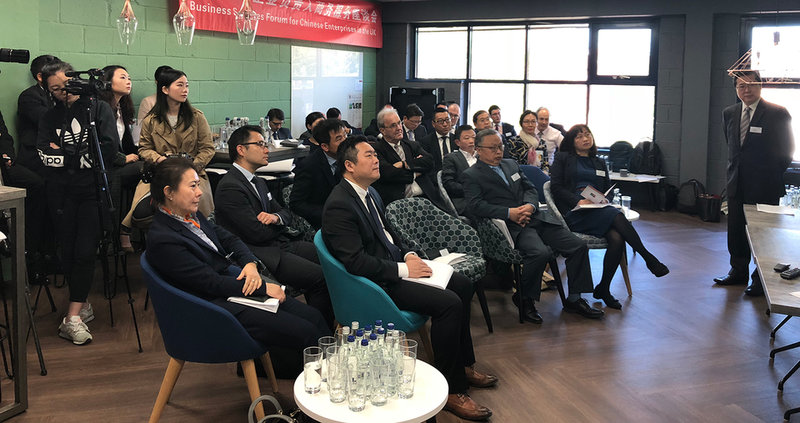 On 1 May 2018, Reanda International and Reanda UK co-organised a "Business Services Forum for Chinese Enterprises in the UK" at the new London office of Reanda UK in an effort to get connected with the Chinese enterprises in the UK for identifying business opportunities.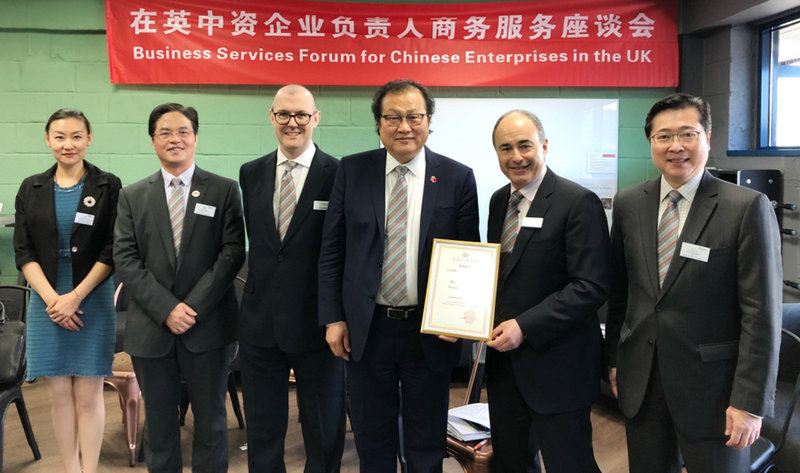 The "Business Services Forum for Chinese Enterprises in the UK" was well attended by some 50 guests and participants. These included Mr. Jin Xu, Minister Counsellor of the Economic and Commercial Office of the Chinese Embassy in the UK, other leaders from the China Chamber of Commerce in the UK (CCCUK), the UK Chinese Business Association (UKCBA), UK and China Bar Association as well as representatives from Reanda International member firms.
Reanda UK picks up business
Soon after the joining of Reanda UK, the Reanda International Beijing headquarters identified that two UK subsidiaries of a Chinese central state-owned Global Fortune 200 conglomerate having more than 70 years of history which primarily engaged in the production and trading of chemicals as well as exploration and production of oil, was looking for service support. Through the introduction and full coordination of the Beijing headquarters, Reanda UK managed to secure the annual substantial audit work for the UK subsidiaries of the Chinese conglomerate for the year-end 2017 and onwards, with communication effectively facilitated by the firm's dedicated China Desk. The client was impressed with the firm's professionalism, responsiveness and the capability to provide high quality work under tight deadlines.
Quality control and Forum of Firms full membership
As the network continued to grow, in 2018 Reanda International realised the need to gear-up its measures with stronger quality control monitoring across its member firms so as to better serve multinational clients. As such, Reanda International further upgraded its technical levels and joined the Forum of Firms as an affiliate on 1 January 2019 and successfully became a full member of the Forum effective 1 January 2022 – being the first and presently the only international accounting network from the Greater China region that has achieved this global recognition for top audit quality.
Lead generation across member firms
While the network started to garner more attention in respect of its quality level through word-of-mouth recommendations, more and more business opportunities had been built on and extended from those original businesses referred to overseas member firms in the early years. In 2021, Reanda UK, designated as one of the Network's regional offices in Europe, was identified by another Chinese state-owned Global Fortune 100 conglomerate, which primarily engaged in construction engineering, for its audit needs of their overseas operations in the UK, then began offering assignments in both Reanda UK and Hong Kong.
Looking to the future, Reanda International will continue to uphold its high technical merits, enhance service offerings and establish its presence globally in its effort to support its mandate to help Chinese enterprises, as well as "going out'" into the world and supporting with spring-boarding those foreign enterprises that are planning to explore their business ventures in China.