Daxin Global becomes an ICAEW globally recognised training employer
Yonghua Hu, Chairman and Joe Chang, Vice Chairman at Daxin Global, headquartered in Beijing, speak to Zoya Malik about their views on international audit engagements, ESG initiatives and investing in technology to bolster training offerings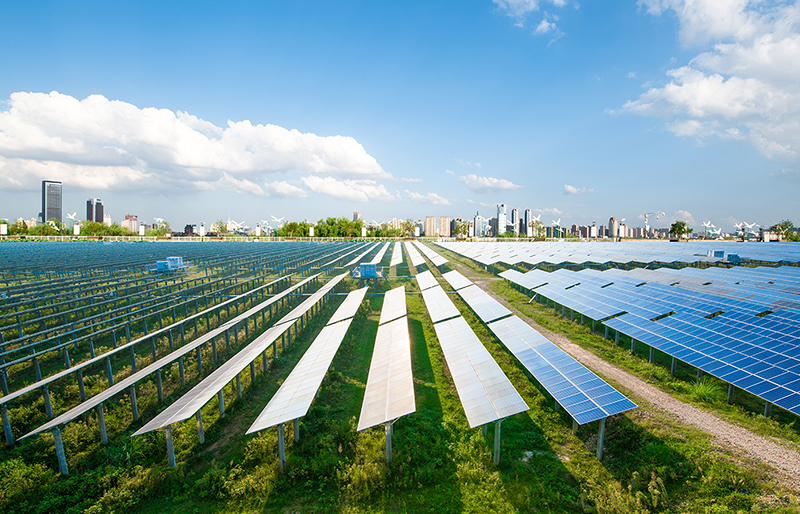 Zoya Malik: Given the increased scrutiny into audit quality and perceived conflicts of interest between audit and non-audit work, how should your member firms develop their audit practices and what are the staffing and training needs?
Yonghua Hu: We are following strict professional rules according to the regulatory requirements in each country. This includes amongst others quality controls at various levels to ensure enforcement of any such rules. Further, we are assessing each international audit engagement as to potential conflicts of interest. We are monitoring the developments of regulatory requirements to adapt our organisation to potential changes in legislation. We need to stay agile to adapt our processes and organisation, following any future decisions by regulators and to our client requirements.
Obviously, our staff must adhere to the required training and education required in any specific market, however in many instances, we are going beyond those requirements with additional training to ensure that our staff has the know-how required by our clients. This could include data analytics know-how for the most common ERP tools per market.

ZM: Which advisory services have been most in demand by clients globally? What are contributing factors for this growth?
Joe Chang: In the US, Covid has certainly created demand in some specific areas. For example, our clients are seeking advisory services regarding the tax implications of relocating to different countries. Growth has come as a result of more flexible remote working under the pandemic. In Africa, for instance we have experienced significant growth in financial modelling and debt restructure services; this is mainly driven by post covid business recovery efforts, as organisations adapt to the new environment.

ZM: With climate and environmental, social and governance (ESG) initiatives at the forefront of corporate strategy and increased reporting requirements, what is being implemented in terms of Daxin's ESG policy framework to contribute to the debate and advise clients?
Yonghua Hu: In recent years, with the introduction of carbon emission reduction initiatives, issues such as green finance, climate targets and corporate ESG performance have become the focus of the market, and the role of the capital market in the process of "carbon neutrality", has also attracted much attention.
Based on years of experience in providing advice to the energy, manufacturing, transportation and other industry sectors, in 2021 Daxin has established a Carbon Neutrality Research Center. This initiative has been put in place to study national policies and regulations as well as industry trends. Daxin's experience and skills in this area support our clients with their carbon emission compliance and voluntary emission reduction strategies to enhance their market competitiveness by moving towards low-carbon emission firms.
The following is an example of Daxin's achievements in carbon reduction:
Recently, "2021 (Nineteenth) China Enterprise Competitiveness Annual Conference Week," was held in Beijing. Daxin China was awarded the title of "Annual Carbon Neutral Cutting-edge Enterprise".
This year's annual conference week brought together eight major brand forums with more than 200 leading companies, covering real estate, finance, automobiles, banking, insurance, medical, TMT, energy, new consumption and other industries, and we invited more than 100 local key media with a focus on global economic changes, to discuss the road to high-quality development of China's economy.
In the "Zero Carbon New Pattern-2021 China Energy Development Summit Forum", guests discussed "carbon emission reduction" and "industrial innovation empowerment to achieve high-quality development" and other topics of general concern. We also announced the selection results of "China Energy Carbon Neutral Pioneer" and other awards.
Joe Chang, Vice Chairman, Daxin Global
ZM: What is your recruitment and retention strategy in 2022?
Joe Chang: Many countries currently have a shortage of specialists (IT, Tax experts etc.). We are trying to support each other for special assignments, which is a strength in our network, since we are a new network with a lot of motivated CEOs who are eager to support other member firms. We focus on specific client engagement needs rather than theoretical global HR strategies.
In February 2021, Daxin Accounting Network started the development of an education platform for global member firms. At present, the hardware and design part of the education platform has been completed and successfully embedded in Daxin Global's webpage. The relevant English training courses for global members are currently in the preparation stage and are expected to be launched soon. The construction of the education platform of Daxin International Network is of great significance for the promotion and adoption of Daxin's unified quality control standards to Daxin International members, and the timely updating of the new requirements of international auditing standards ISAs on quality management.
Furthermore, in July 2021, Daxin International officially became an ICAEW globally recognised training employer. As an approved employer, Daxin (International) will cooperate with ICAEW in various fields such as talent development and industry exchanges.