Thought Leadership Praxity: Change Management
Praxity: Smart business in a new era
The disruptive and fast-changing business environment of 2022 requires accounting firms to be more flexible, responsive and supportive than ever. Phil Verity, new Chairman of Praxity Global Alliance, explains how the Alliance and its member firms around the world are successfully evolving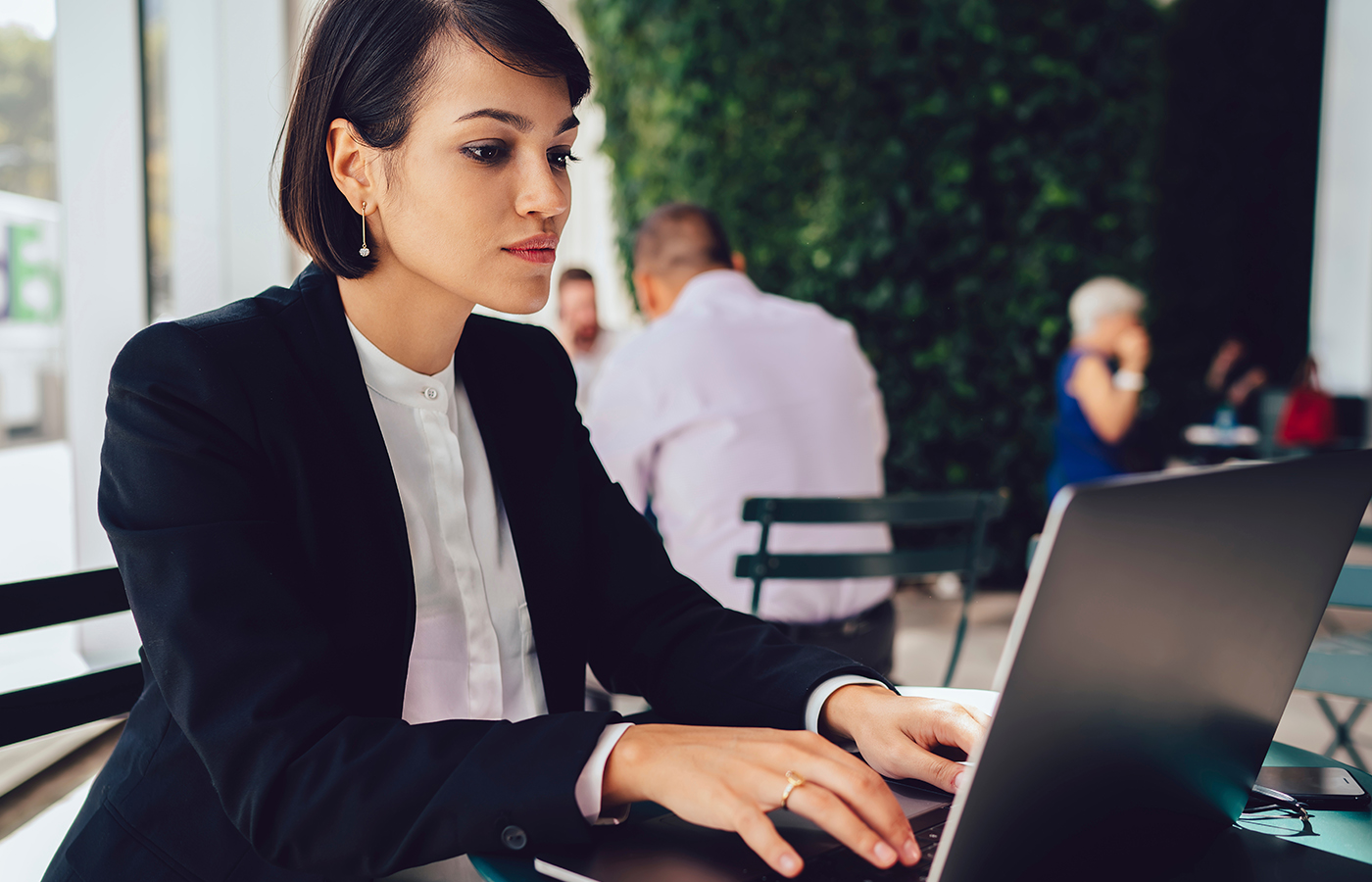 M
odern accounting firms are good at adapting to change, but the post-pandemic era presents greater change, challenge and opportunity. Leaders of these firms are adapting their businesses at pace to embrace remote working, climate change, digitalisation and other challenges.
The scale and complexity of disruption has required operational changes across all accounting firms. This has prompted a further tilt in direction to be more flexible and responsive to employee and client needs, and to accelerate transformation to meet these needs.
Praxity – the world's largest alliance of independent accounting and consulting firms – is at the forefront of this evolution.
Praxity member firms, who employ a total of 60,000+ professionals across 120 countries, have been adopting more flexible, digitally enhanced, ways of working. They are becoming more agile to respond more quickly to fast-changing client priorities, especially those companies with growing international operations.
Over the past two years, these firms have adapted extremely well. This is demonstrated in the 9.1% growth achieved in 2020 and 14.2% growth in 2021. Praxity's latest annual results show combined global revenues of member firms increased from US$6.95bn in 2020 to US$7.94bn in the year ended 31 December 2021.
Phil Verity, Chairman, Praxity Global Alliance
Embracing flexible working
Within the Alliance, firms have been moving towards a more supportive mode that recognises people are facing immense day-to-day challenges, stresses and anxieties. It's about being there for their people and clients and using it as an opportunity to transform.
Forward-thinking firms within the Alliance were ahead of the curve, having already moved towards more flexible working patterns and embraced new technology. In these firms, it's been a question of speeding up and fine-tuning ongoing development programmes rather than radically transforming business strategy.
Praxity recently conducted a series of interviews with a selection of leaders in member firms to explore how they have successfully adapted – and continue to adapt – their businesses to respond to disruption to drive positive change in the profession. These interviews reveal how firms are becoming more responsive to both employee and client needs.
Our US member firm DHG, for example, introduced flexible working long before Covid and is now leading the hybrid revolution. My colleague Matt Snow, CEO of DHG, says employees "provided excellent client service and remained productive" while working remotely, and there was no reason to reduce this flexibility.
DHG's 'Anywhere' programme allows individuals to work based on their team and client needs. This shapes when, where and how every person works. At the start of 2022, 10% of DHG employees were back in the offices full-time, 11% were totally virtual and the remainder had opted for the hybrid model.
Similarly, Moss Adams, another one of our US member firms, is developing a 'hyper-flexible workplace model' that accommodates individual preferences without compromising client service, team connectivity or culture.
Chris Schmidt, Moss Adams Chairman and CEO, says flexible workers have maintained high quality standards and provided excellent client service, but he stresses the importance of being mindful of the emotional, physical and mental toil caused by Covid fatigue. Moss Adams has introduced meditation and "virtual breakouts" to mitigate against cognitive overload from increased use of digital tools such as videoconferencing.
Responding to client needs
Being responsive to client needs has been more important than ever for Praxity member firms during the pandemic. These needs have varied enormously but key issues for clients have included government support, compliance, labour force and supply variations, and digital adoption.
Many of our member firms have been looking to accelerate digital transformation, including mining data and monitoring online behaviours to generate better leads, while also helping clients with digital adoption. There is also a trend towards ESG (Environmental Social and Governance) support and helping clients with sustainability reporting.
In the UK, Bindi Palmer, Senior Partner and Head of Audit & Assurance at Rouse Partners, remarks in our interviews with leaders: "We've been busier than ever, but our strategy has flexed to the need of clients. This has allowed us to remain clear in our objectives, succession planning, recruitment and technology goals."
This ability to flex according to changing client needs and market trends has proved critical, as has an ability to respond quickly to regulatory changes to provide clear guidance.
Helping accounting firms grow together
Our member firms tell us the current period of disruption has reaffirmed the value of being part of a global alliance, especially in terms of exchanging valuable information on how to respond and drive positive change.
Jamie McKeough, Group Chairman and Managing Director of William Buck (Australia & New Zealand) says being able to share knowledge on the Praxity platform has been "really useful" to highlight common issues and provide reassurance that firms adopted consistent approaches.
I am hugely impressed at the way Praxity member firms worldwide have been able to adapt their business models without compromising on client service or value. The challenge for Praxity, and other accounting associations, is to enhance the value of being part of a collective.
The Alliance recently adopted a new three-year strategy to 2024, a key pillar of which is to be more responsive to the needs of accounting firms and their clients in different jurisdictions.
This 'post-pandemic' strategy focuses on three key pillars:
Reputation – to ensure member firms have an attractive and compelling proposition for potential international clients.


Reach – to service member firm's international clients with excellence through global reach and great client service.


Responsiveness – to support member firms through timely networking, knowledge sharing and collaboration
Our aim is to enhance our support and global coverage while upholding our robust application process to ensure only those firms that meet the required criteria can join us. In terms of support for existing members, our latest initiatives include a new M&A portal to help our member firms' clients buy and sell business worldwide, and knowledge-sharing software to facilitate multi-firm collaborations.
2022 and the years ahead are likely to see independent accounting firms working more closely together to exchange expertise and support their employees and clients. By enhancing the way firms connect, share knowledge, and develop multi-firm collaborations across different jurisdictions, we can help our members become both more agile and more resilient.