Q&A: Assurance Leader: Michelle Olckers

Michelle Olckers leads Assurance Services at Mazars
Michelle Olckers joined Mazars as a Partner and Assurance Leader. Zoya Malik, Editor-in-Chief, IAB spoke to speak to her about sustainability reporting trends, her strategy for expanding the team, and managing the quality of assurance services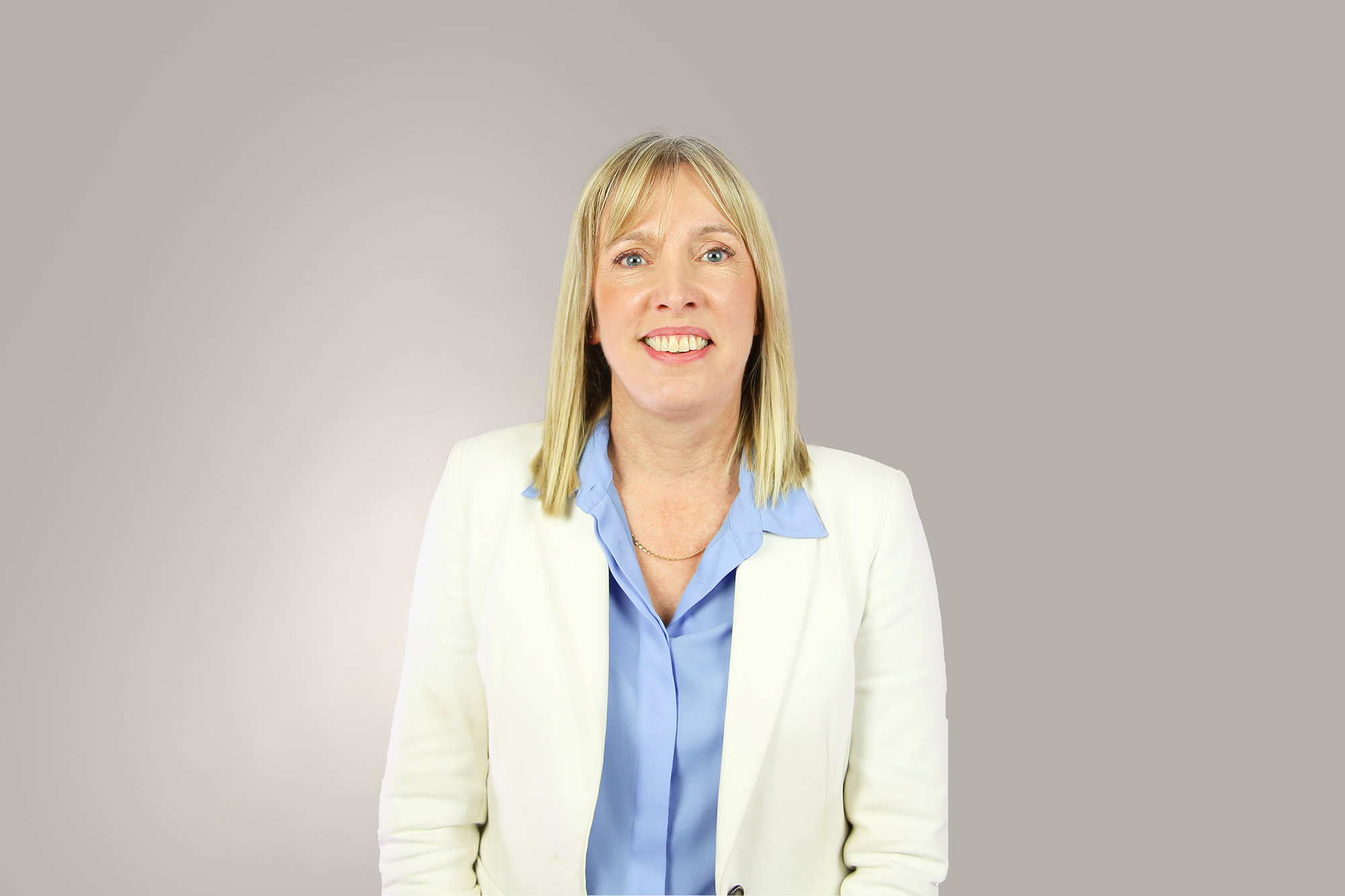 Zoya Malik: What prepared and attracted you to the Assurance Leader role at Mazars?

Michelle Olckers: Having spent twenty-six years at Mazars in South Africa and having been in various leadership roles, including that of managing partner, I felt ready to take on a new opportunity and became interested in a move to London. Up until this point in my career I had worked in audit from a service line perspective, so the assurance leadership role felt like a good option to enable me to utilise my experience for the benefit of the firm. I've also always had a keen interest in sustainability and had followed the changing landscape in terms of regulation and reporting requirements, so when I heard Mazars was looking for an Assurance Partner in London to lead their ESG assurance practice, it felt like the perfect fit for me. I was able to offer the assurance expertise they needed, whilst also bringing leadership skills and a broad base of sustainability experience.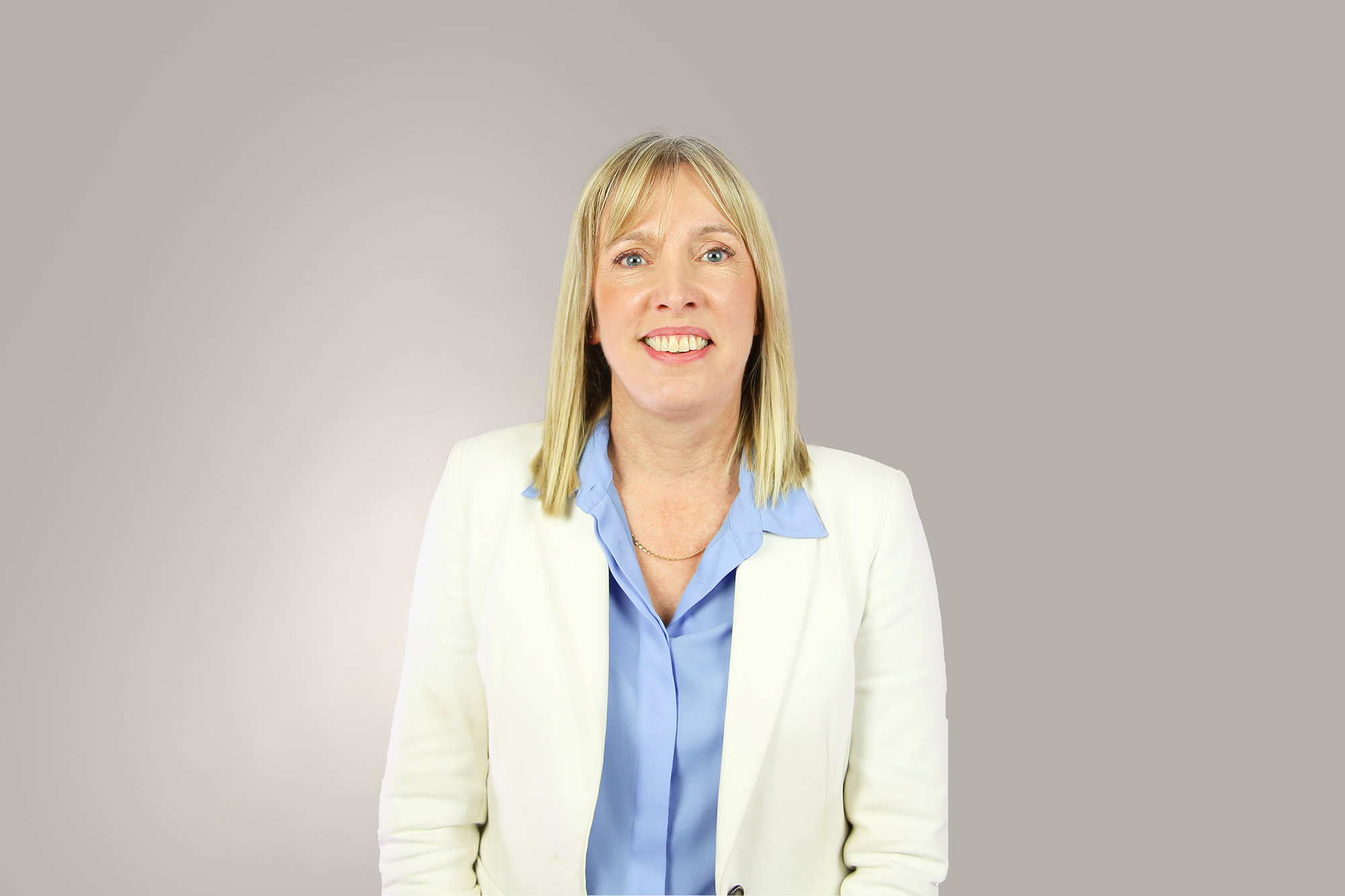 Michelle Olckers

Assurance Partner, Mazars
ZM: What is driving the growth in demand for assurance services?
MO: The main driver of growth we are seeing is that businesses are increasingly looking for a level of assurance with a non-financial focus. Historically the demand for assurance was driven by regulatory and financial requirements, but now the emphasis is shifting to assurance over non-financial information. Beyond the requirements of financial regulations, businesses are looking to get independent assurance to provide credibility and reassurance to the market and their clients that their business is acting responsibly and doing the right things. This is where we are seeing sustainability and ESG assurance come in, and we think this will be one of the biggest growth areas in the industry, over the next couple of years.

ZM: What sort of demand for assurance are you seeing from investors and lenders, and resulting from the CSRD?

MO: Increasingly, we are seeing that investors are looking for more transparency from businesses. They want to be able to rely on the data and disclosures, and any other information that's being reported by companies in terms of the practices they're putting in place and the metrics they're trying to measure. Assurance therefore provides independent verification and a reassurance around accuracy, and this offers a level of comfort for investors.

Meanwhile, lenders use assurance to make more informed decisions by assessing the sustainability and risk management practises of a business. For example, they are relying on information that's been assured to review climate change policies and risks around climate change, social issues and governance, and they are using this to determine whether they are prepared to lend to businesses. This increased reliance on assurance from lenders is driving the demand for assurance in areas where we've not historically seen it.

The CSRD in Europe is making certain disclosures mandatory which is also driving demand, as we are seeing knock on effects in other jurisdictions. The requirements are bringing more consistency into reporting which creates more scope to compare reports, which in turn is driving demand for assurance.

ZM: What assurance skills are required by auditors to meet this demand?
MO: The skill sets of auditors are highly adaptable and can be used in both audit and other assurance, making it easy to transition between the two. Reporting standards allow for reasonable and limited assurance over sustainability information, which means the skills that auditors have are at the highest level for what is required for assurance. In addition, auditors inherently have the ability to understand and interpret all types of information, which is very useful for assurance. Consequently, sustainability assurance offers a good opportunity for auditors to develop non-financial skill sets, which they won't have previously focused on, but which come naturally to them as a result of their mindset and training.

ZM: Sustainability/ ESG assurance engagements in the US & the UK are mostly conducted by providers outside of the accounting profession. Why do you think this is and how can accounting organisations compete in this space?
MO: This is because consultants are generally subject matter experts and have very specific skill sets, enabling them to be very capable advisers. However, auditors are able to combine assurance skills with subject matter expertise, creating a more holistic approach. As we see demand for assurance grow, I think an increasing amount of sustainability assurance will shift to audit firms. Auditors' knowledge and understanding of a business means they are likely to be better placed to provide this service going forward. Businesses are looking for a more combined approach to their audit and assurance needs, to facilitate a more efficient and effective process that will cover off all the bases.

ZM: What demand are you currently seeing for assurance readiness services and assurance of sustainability disclosures? 

MO: We are seeing an increasing demand from businesses for readiness assessments to establish where they are at on their sustainability journey in advance of undertaking any assurance activity. These assessments present them with a good opportunity to evaluate what they are doing well and what they could improve on, and also provide insight into how they can improve internal controls and risk management. We welcome the increased demand for these assessments as they are very beneficial to companies when they do move to assurance, as the better prepared a company is, the better chance they have of a successful assurance assignment.

We are also starting to see the demand for assurance over various types of ESG KPI's and disclosures. At Mazars we have highly skilled teams in place to deliver either of these assessments or the required assurance to the highest standard.

ZM: Do you think mid-tier accounting organisations need to diversify to compete with sustainability consultancies and other certification agencies?

MO: We have already invested significantly in ESG resources and related skillsets and will continue to do so as the demand grows. This, combined with the assurance skills we already have in the firm, means we are well placed to hit the ground running and compete with sustainability consultancies without needing to radically diversify. All that is required from us is to structure the teams we are building to create a holistic client experience that is seamless and demonstrates the expertise we have in the best way possible.

ZM: What can mid-tier firms do to compete with the Big Four as assurance services providers?

MO: A major advantage mid-tier firms have is their agility and ability to be more flexible, allowing quick responses to market changes. Top-tier firms tend to take longer to decide on a revised approach in response to market changes, whereas mid-tier firms are able to implement changes and get to market much more quickly.

This agility also enables mid-tier firms to place a significant emphasis on innovation and look for new ways to do things for clients, whereas top-tier firms are perhaps subject to a more rigid process to change their approach.

Mazars' partner-led service offering combined with our focus on really understanding our clients and getting to know their businesses in depth, sets us apart. We focus on transparent and clear communication with our clients and work with them to understand what they are looking for and how we can find an approach to help solve their problems. It's important not to underestimate the value of this approach on the relationship, and it helps us to deliver quality assurance services.

Main image: Michelle Olckers, Assurance Partner, Mazars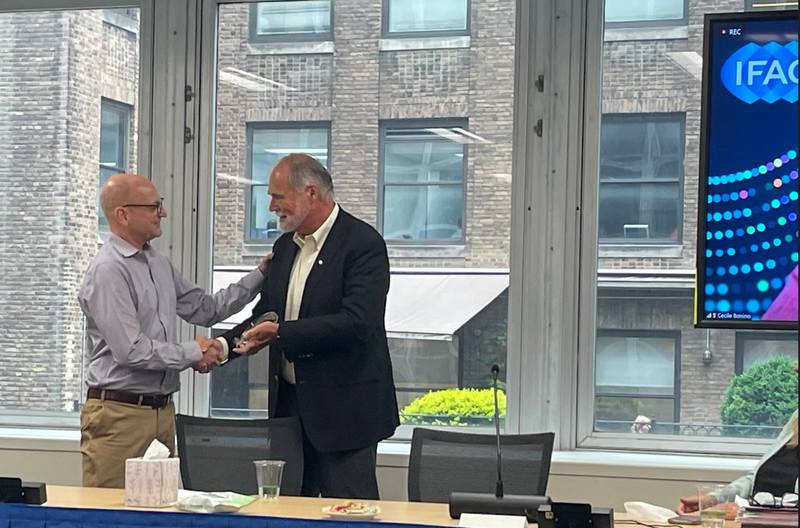 Kevin Dancey at IFAC staff townhall, New York, 2023