The new IFRS Digital and Print Subscription Service (formerly known as eIFRS Comprehensive) keeps you up-to-date with IFRS® Accounting Standards, IAS® Accounting Standards, IFRIC® Interpretations, SIC® Interpretations and any amendments, as soon as they are issued.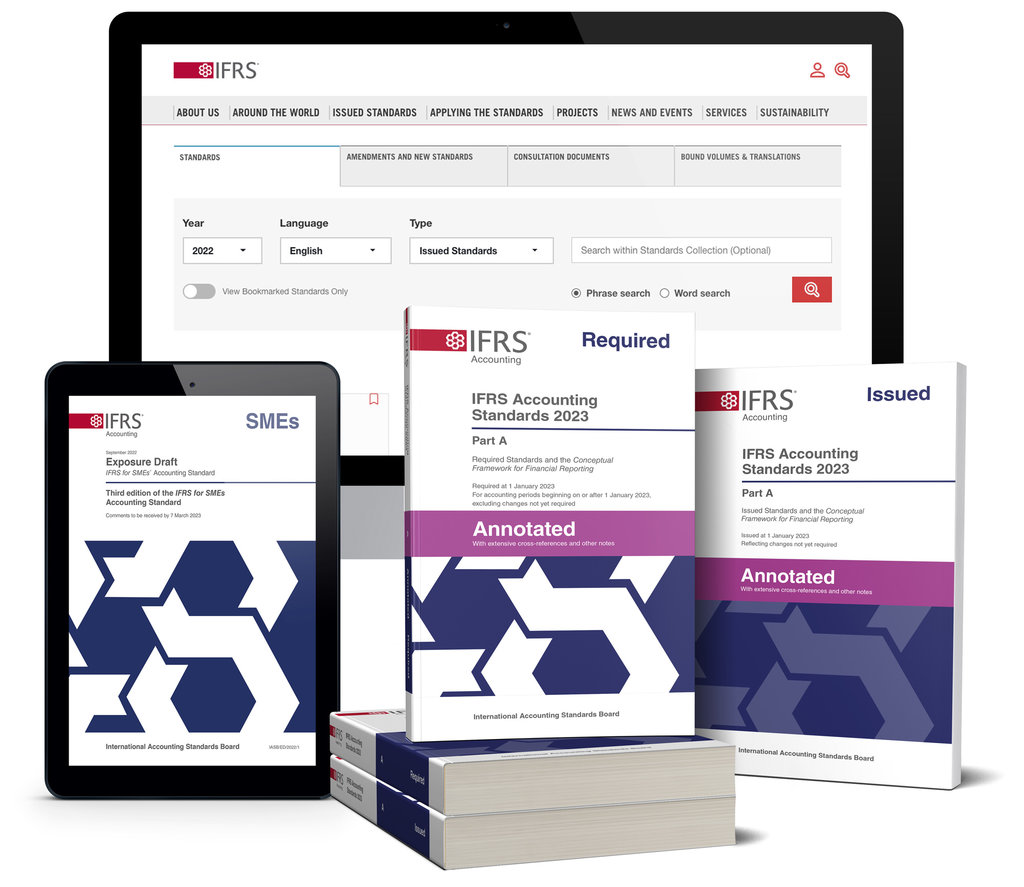 As a subscriber, you'll get:
IFRS Digital, which gives you access in both HTML and PDF to all current and previous books, and to online publications, as soon as they are issued.
the annual, printed, English-language volumes of IFRS Accounting Standards issued by the IFRS Foundation.
a discount on the 2023 Major Publications Bundle.
register in three eas y steps:



Receive your login details and start discovering the IFRS Digital service.
Whether you are reviewing or advising on accounts, IFRS Digital is the only source for authoritative, annotated versions of IFRS Accounting Standards, IFRIC Interpretations, due process and other supporting documents.